By incorporating eRemitPro's web features with RiskAlert's Identity Validation and OFAC solutions into FTNI's existing product portfolio, FTNI extends its leadership position in serving the securities industry. With the combination of the trusted solution set from RemitPro and FTNI's securities-experienced staff, the synergy becomes obvious.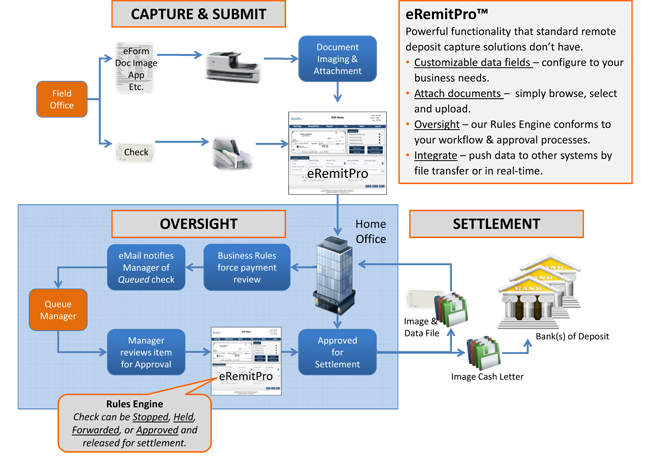 eRemitPro
eRemitPro is a web-based check imaging and desktop check processing application that lets you scan checks and transmit them via RemitPro to your chosen bank for clearing as electronic Check 21 images or ACH transactions.
A configurable data entry screen
End-to-end integration with your A/R system
Transmission to the bank of your choice
Online real-time management reports featuring search, view, print and download capabilities
Detailed pending and cleared deposit reporting
RiskAlert
RiskAlert addresses the requirements of the USA PATRIOT Act by providing identity validation for individuals or businesses, and background verification of prospective employees.
Improved cycle time for new account opening
Reduced exposure for compliance penalties
Improved administrative staff productivity
Improved accuracy of customer information
Reduced fraud